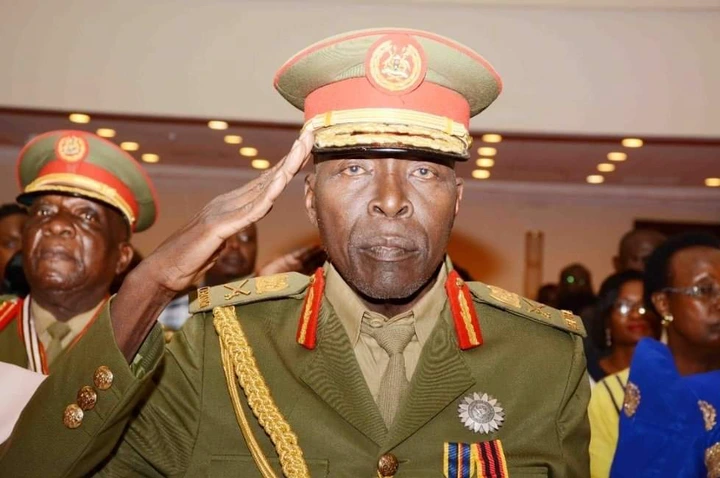 The body of late Maj Gen (Rtd) Kasirye Ggwanga has been taken to Bombo Military Hospital for further management, says the army.
Ggwanga was Tuesday morning pronounced dead from Nakasero Hospital at about 5:30am after being hospitalised for a fortnight.
According to Lt Col Deo Akiiki, the military and the family of the deceased held a meeting on Tuesday and agreed on how the body of the retired senior military officer will be put to rest amid the ongoing coronavirus crisis.
"It was agreed that as we mourn the demise of our Gallant (Rtd) General, we must also not forget that COVID19 is still with us and the country continue to receive new infections," says Lt Col Akiiki in a statement.
During the meeting, both the army and family agreed that there shall be no vigil at any of the family homes to allow social distancing and that the body of the fallen General shall leave Bombo Military Hospital on the burial day up to the burial ground where a brief burial program shall be followed.
Akiiki further says that: "a sizable number of family members and military officials to attend the burial shall be selected and named to avoid crowding."
The task of ensuring preventive measures including handsanitizing, social distancing and wearing face masks are observed, has been given to the UPDF medical services.
Akiiki explains that security measures shall be put in place and implemented by joint security forces to ensure COVID19 prevention guidelines are followed during the burial ceremonies.
Mbarara Express